Atworth Women's Institute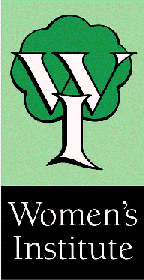 The largest women's organisation in the UK!!
Although the Women's institute in Atworth flourished pre war and afterwards, it closed in 1980. Just ten years ago in 1991, the Wiltshire Federation of Women's Institutes held an open meeting in Atworth when sufficient women agreed to reform the Institute. This proved an opportunity for new comers to the village and longer term residents to meet one another and membership has gradually increased to over 20, embracing a wide age group.
Meetings are held on the third Monday in the month at 7:30pm in the Village Hall, usually with speakers on a variety of topics. Our new programme starts in April and will be found on the Atworth Village website on the Events pages.
Our March Meeting is our Annual General Meeting. Each year mandates are presented to the Triennial or Intermediate General meeting, when they are voted on by delegates from the Institutes throughout the country, having been discussed at Agenda meetings. Although non political and non sectarian, the WI has an influential interest in topics affecting the country as a whole.
Events organised by the County Federation include sports competitions, music, drama, visits and many more, as well as twice annual Councils when a keynote speaker is also invited. There are opportunities for members to take residential courses at Penman College on a wide range of subjects, including crafts, arts, music, sports, cookery etc.
Visitors are welcome at our meetings, and it is hoped that more women will consider joining us. We are a friendly bunch and the annual subscription is currently £16.25.
Please contact amatworth@tiscali.co.uk for further information & details.
To learn more about the WI organisation as a whole and what various other groups are up to around the country, visit the WI National web site at http://www.womens-institute.co.uk/ There are lots of interesting pages and sections with links to other WI member groups web sites around the country. So have a browse and pick up ideas for Atworth's WI group and make contact with other groups.
---
To return to the Clubs and Societies page, or to the Welcome Page, click on the "Clubs and Societies" or the "Welcome Page" link on the scrollable side panel on the left.
[20061220]
This site, and its contents, except where otherwise stated, are copyright KA Spencer (Software), from August 2006 on.
No part of the site may be used elsewhere for any purpose whatsoever without permission in writing.
Comments to: webmaster@atworth.org.uk
[20060801]
---